Get carded!
Ning Network Spotlight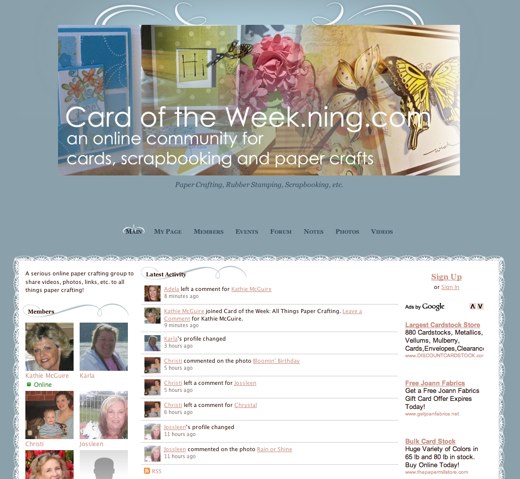 Every paper crafting enthusiast can find their home at Card of the Week. Members of this network share photo, videos and tips of all things paper crafting!
Member bring their creativity to the page and to the monitor when they upload photos and videos of their amazing paper crafts. Check out great get well cards, display boards, Christmas cards, birthday cards, decorative boards or 'just because' cards. Or learn how to make an origami necktie and shirt!
Card of the Week is a fantastic resource for those who want to showcase their paper crafts or want to learn more about this beautiful hobby!