I Antique Online: For antique collectors
Ning Network Spotlight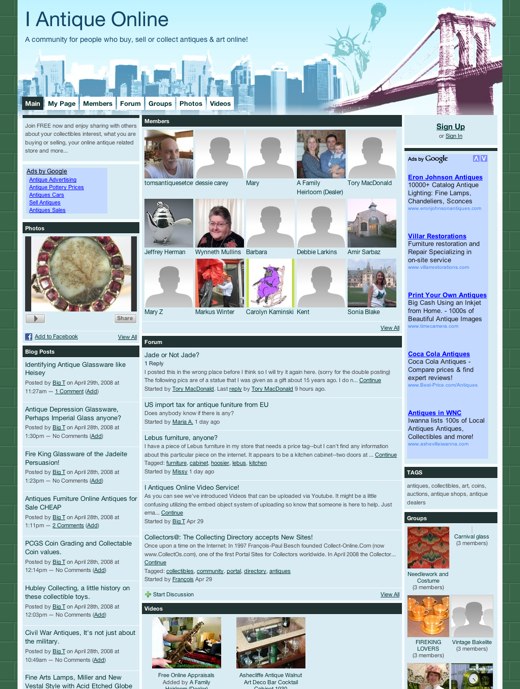 I Antique Online is a network for people who buy, sell or collect antiques and art online. It's a great way for antique collectors to make contacts and trades from the comfort of their homes.
More than 300 members have joined I Antique Online already. More than 2,000 photos have been posted to the network, showing off antiques and art for sale or recently purchased. The network's blogs are a great place to find a wealth of information, from identifying glassware to the values of Civil War antiques to buying antiques on eBay.
So if you're an antique or art collector, or if you want to learn more about collecting, stop by I Antique Online today!