Internet radio for the New Brunswick Community
Ning Network Spotlight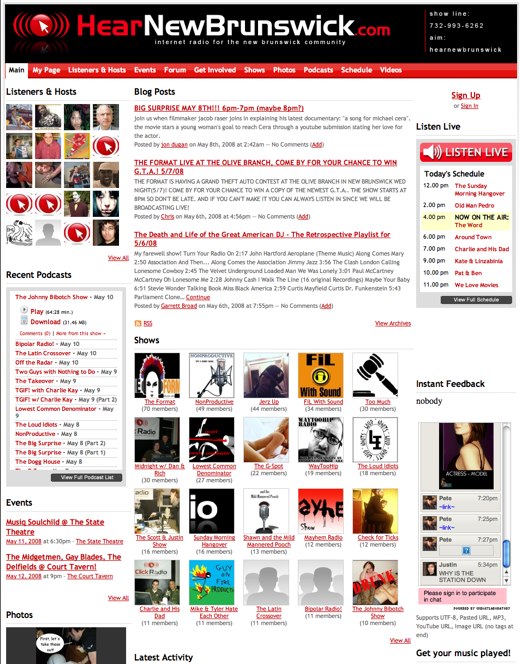 Hear New Brunswick is the Web site for an online internet radio station of the same name. This allows fans of the show to listen live whether you live in the New Brunswick, N.J. area or just have an internet connection!
The network takes significant advantage of the language editor for features, renaming "groups" to "shows" to reflect the various radio programs. If you're a fan of Way Too Hip or The Format, be sure to support their shows!
Other features that are perfect for the radio format include events, which list upcoming concerts in the New Brunswick area. A podcasts page provides archives of previous shows. So if you do love Way Too Hip, don't miss their May 12th show.
If this sounds good to you, join the listeners and hosts at Hear New Brunswick!