Introduce yourself to People Vancouver
Ning Network Spotlight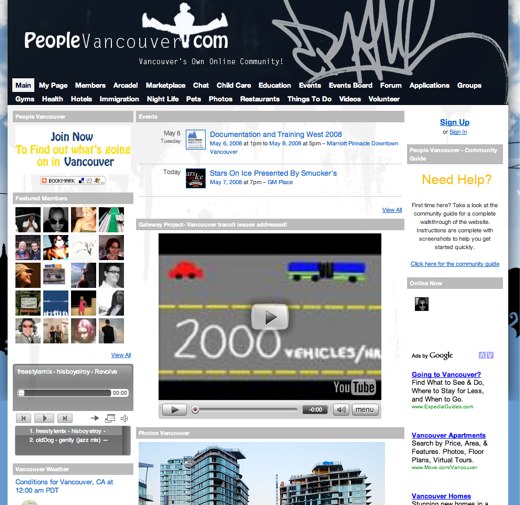 There's a lot going in Vancouver, Canada's hippest city. So how does anyone keep track of the best things to do? They join PeopleVancouver.
The network is an all-inclusive guide to everything you need to know about Vancouver, whether you're a first-time visitor a 50-year resident. The Network Creator has taken advantage of the Pages feature to collect a massive amount of information on the network. There are Pages for Things to Do, Restaurants, Gyms and many other categories.
With a comprehensive list of more than 60 of the top hotels in Vancouver on the network, why buy a guidebook?
Yet, the network is so much more than listings. Members can discuss their favorite places around Vancouver, from the best wings to hip-hop classes. All the activity takes place on the forum, be sure to check it out.
Next time you plan to visit Vancouver (or, for residents, leave your house), make a stop at PeopleVancouver.