Island technology at TechHui
Ning Network Spotlight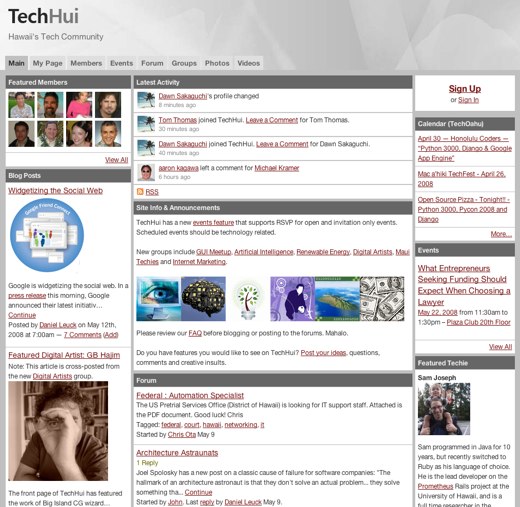 TechHui is a network for Hawaii's tech community. If you've ever dreamed of coding in paradise, this just might be the network for you!
Programmers, technology enthusiasts and venture capitalists are all welcome to take part. Discussions in the forum range from favorite places to code to product strategy. Groups have formed around user experience design, the Mac OS X operating system, renewable energy and more.
Members are encouraged to post events to bring people together offline as well. An upcoming GUI meetup will feature network member Cory Shaw. He'll be showing off a new program designed by Blue Lava Technologies that allows people to organize photos using facial detection. The Hawaii Venture Capital Association is hosting a session on what entrepreneurs seeking funding should expect when choosing a lawyer.
If life for you means a laptop and the beach, you'll find yourself right at home at TechHui.