Keeping up with Kansas City
Ning Network Spotlight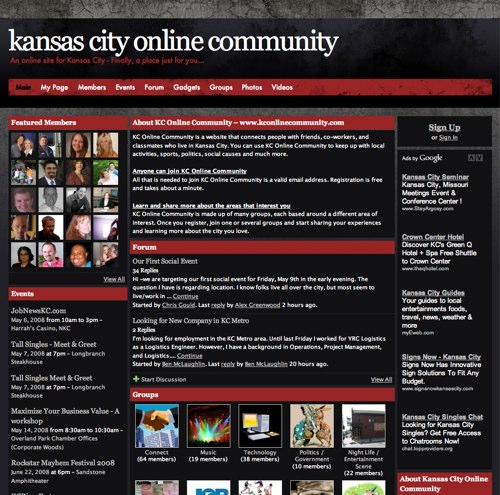 Kansas City is home to the blues, barbeque, the Kansas City Royals and now a thriving network for locals, the Kansas City Online Community.
Groups are a major component of the network, bringing together Kansas Citians to talk about everything from politics to Kansas City nightlife. Network Creator Chris Gould uses a text box front and center on the main page to encourage people to jump in and find a group that's right for them.
In the forum, members post job and apartment inquiries. Chris also uses discussion posts to welcome members and track the growth of the network.
Of course, after all this interaction online, it's always great to meet people face-to-face! And members have posted a variety of events to the network, from a tall singles meet and greet to a workshop on maximizing your business value. The network is also planning its first ever social event and currently deciding on a location.
Kansas City Online Community is a wonderful example of how a network can bring neighbors together in new ways.