Latest fashions at HairFlix
Ning Network Spotlight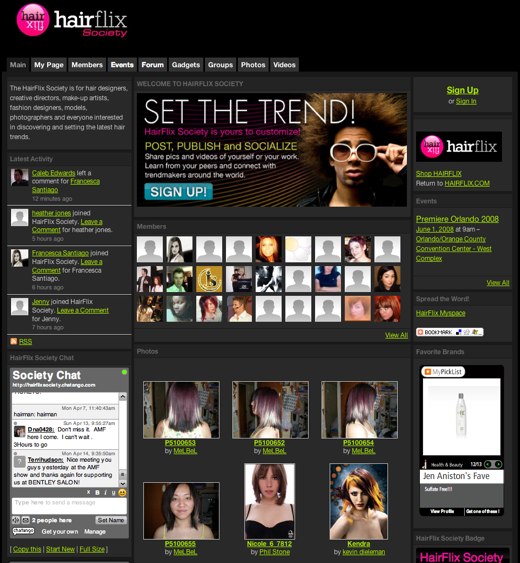 The HairFlix Society is a social network for hair designers, make-up artists, fashion designers, models, photographers and anyone else who might be interested in the latest hair trends.
Th network is a great informational network. If you happen to be in the Orlando area, check out Premiere Orlando 2008, a hair trade show. Check out the forum discussions for information on booth rentals or make-up artist jobs.
Take a look at the amazing photos of hot hairstyles! Amateurs and professionals alike post their photos to show off their craft.
Do not miss the opportunity to connect with others in your industry and join the HairFlix Society today!