Learn the ropes at the Casino Dealer's Network
Ning Network Spotlight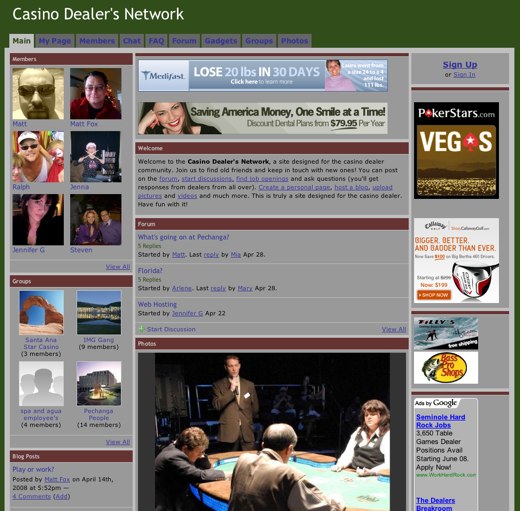 If you've ever been to Vegas, you've probably wondered about the people behind the tables. It seems fun to be a dealer — working the cards, chatting with players, waiting for the big win — but what's it really like? Luckily, the Casino Dealers Network is here to shed some light.
The network brings together casino dealers to talk shop, keep in touch with old friends and make new ones. Members share news about the industry and take advantage of a custom chat application to talk online.
Groups have formed around specific casinos and photos capture the thrill of working a high-stakes game.
If you're inspired by this insider's look at the industry, be sure to check out the job postings category in the discussion forum. You never know what the cards may hold!