Learn the Secrets of the Job Hunt
Ning Network Spotlight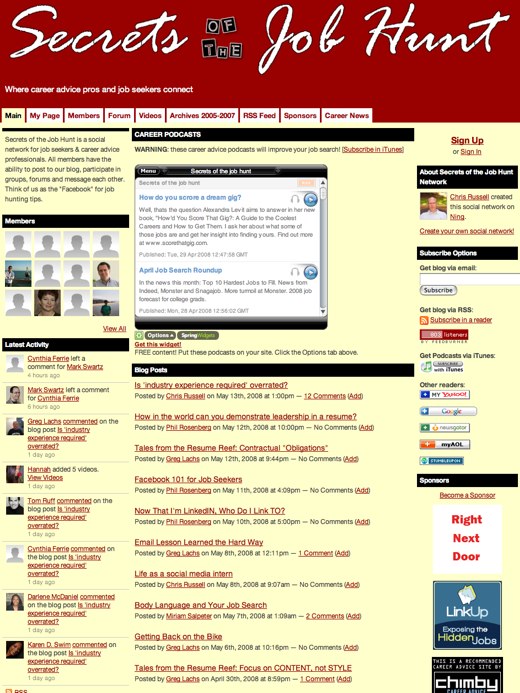 Looking for a new job can be bewildering and tedious. For support during a search, check out Secrets of the Job Hunt.
For advice, look to the podcasts front and center. However, heed the warning that "these career advice podcasts will improve your job search!" Below this, blog posts cover and elaborate on tips and best practices. To see how job search is evolving, explore the archives from 2005-2007 from before the advent of the Secrets of the Job Hunt network.
Secrets of the Job Hunt takes advantage of the freedom to control their network features, by adding ample links to the right side of the network. Network Creator Chris Russell allows sponsors prominent placement. He promotes himself as well, with a link to his book on Amazon, available for purchase.
While exploring options for a new career, set aside time to spend at Secrets of the Job Hunt!