Let's Make Art
Ning Network Spotlight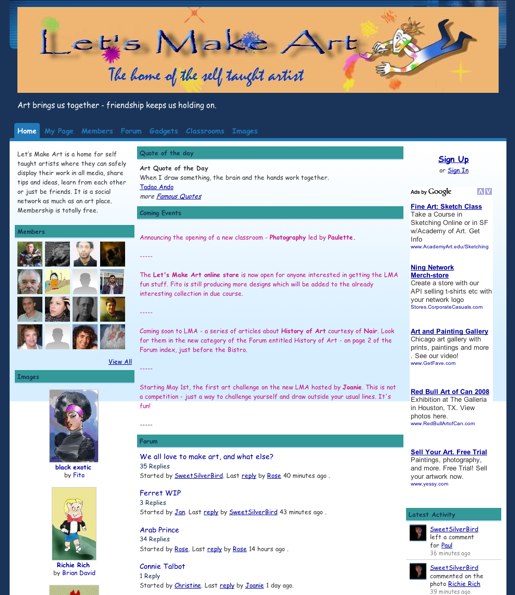 Let's Make Art is a network for self taught artists to share their work in a safe and supportive environment.
Members have added hundreds of images to the network to display their drawings and paintings. From portraits of Phil Collins and Winston Churchill to sketches of dogs and watercolors of flowers, these self-taught artists display an incredible array of talent.
The network's groups feature is being used for "classrooms" — a place for members to gather and share information about specific genres. A photography classroom was just launched by a member who has started an interesting discussion about how to turn an everyday snapshot into a dynamic work of art, even if all you have to work with are a few bananas in your kitchen!
The forum is also a place for members to share tips and tricks. In the critique category, members can post their work for comment. People also discuss the use of colored pencils, works on paper and more.
So pick up your pen, your pencil or your brushes and Let's Make Art!