Live a Crazy Sexy Life
Ning Network Spotlight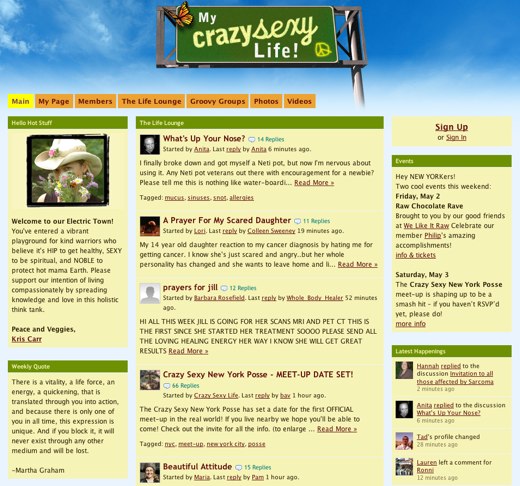 My Crazy Sexy Life is a social network for those who think it's "hip to get healthy, sexy to be spiritual and noble to protect hot mama Earth."
Members take full advantage of the highly active forums and discuss all aspects of life. Join discussions about body brushing or caffeine addictions. Find out which natural deodorant contains which ingredients which sunblock is safest to use or how to use a Neti pot! Members also support each other through life's most difficult moments.
Groups have been created to join members together with similar interests. The members of Crazy Sexy Yoga discuss topics such as their goals or how to start a yoga practice. The Crazy Sexy Life Cleanse group is a support group for members who cleanse their system for one to three days a month. Or join the lighter side of life with the Laughter is the Best Medicine group where being inappropriate is the most appropriate approach.
If you are looking for a healthy, wholesome support network, look no further than My Crazy Sexy Life!