Live green with The Green House
Ning Network Spotlight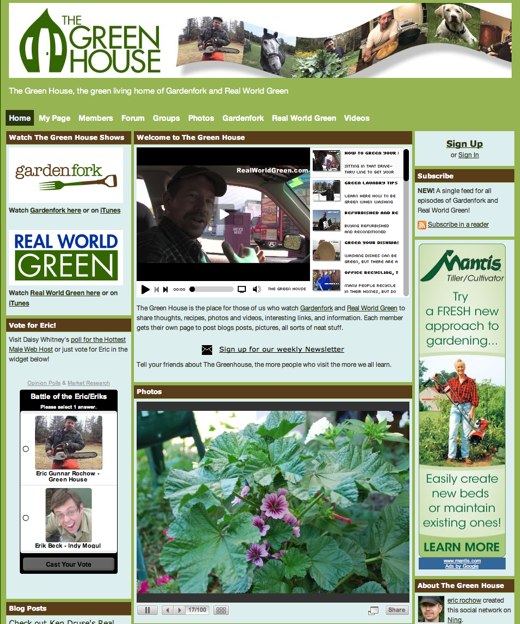 The Green House is the social network for the television shows "Gardenfork" and "Real World Green." Viewers of the show come together on this network to share thought, photos, videos and more!
Members are very involved with discussions of forums and topics range all across the board. Read about making your dishwasher green or air travel being un-green. Learn how to make a UBS desktop greenhouse or how to go about composting dog waste.
Photos and videos are constantly posted. Learn how to cook a 40 garlic chicken, how to transplant a raspberry bush or learn how to build a birdhouse.
Any environmental enthusiast would be missing a great informational network if they let The Green House slip through their fingers!