Make your home a Happy Home
Ning Network Spotlight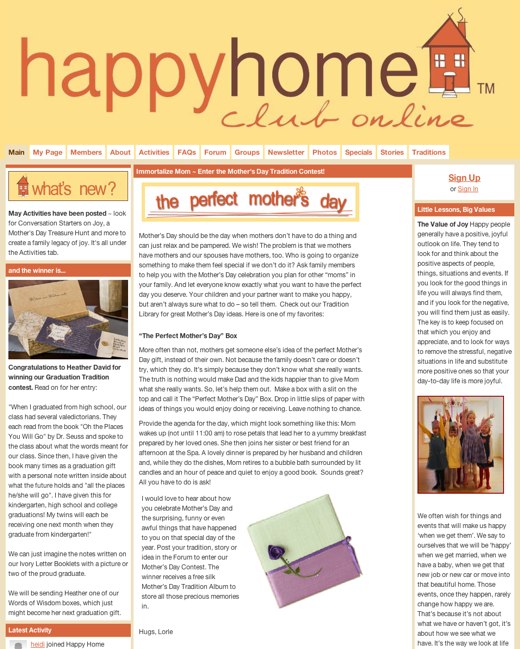 Mothers find a special place at the Happy Home Club. It's a social network to discuss what makes your house a happy place. Exchange traditions, stories, photos and more!
Take a quick read through the traditions, once becoming a member. Try making a love cake or create a day full of joy for mom. You can even read about other holiday traditions, such as those for weddings, births, anniversaries, or even St. Partick's Day!
Read through some amazing stories! You will find heart-warming stories about a fourth of July cake or the Joy Competitions that are run on the network.
So get your dose of the warm and fuzzies and join the Happy Home Club!