Making the world smaller for Hazara students
Ning Network Spotlight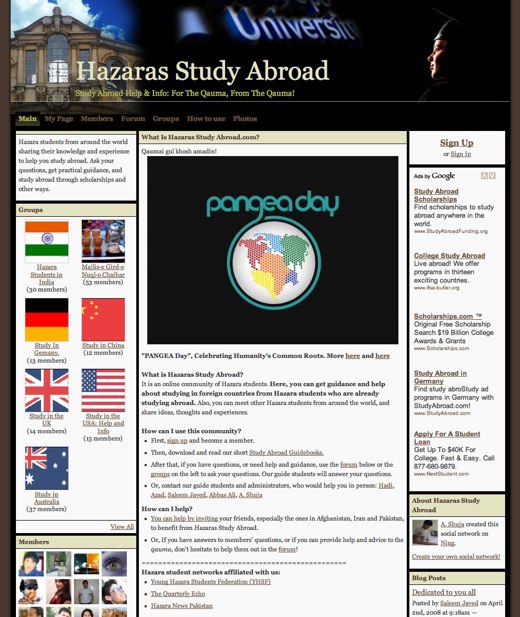 Hazaras Study Abroad is a social network for Hazara students from around the world! Share your "knowledge and experience to help you study abroad. Ask your questions, get practical guidance, and study abroad through scholarships and other ways."
Forums are highly active and discuss many interesting and informative topics. Discuss the best way to apply for a visa, the 2009-10 Fulbright Scholarship Program or what Universities offer scholarships.
Find the group that matches your profile! Connect with others that share your history or simply discuss anything! There are even groups geographic locations. Check out these groups if you are or were a Hazara student in India, Germany, China, UK, US or Australia.
Any Hazara should take a look at Hazaras Study Abroad and connect with other Hazaras students around the world!