Manny Villar for President
Ning Network Spotlight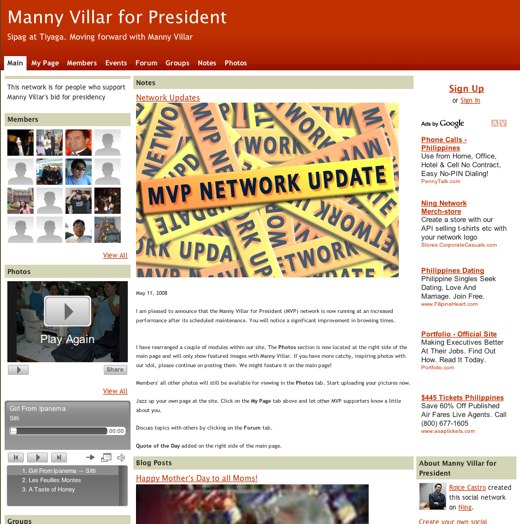 These days, it seems that you can't open a newspaper or turn on a television without running into coverage of the presidential campaign. Even so, it's unlikely you've heard the name Manny Villar, a wildly popular senator running for president. That's because he's a politician thousands of miles away, in the Phillipines — and his supporters have created a network for him.
Manny Villar for President has almost 500 members, and it's aiming for many, many more. Members are using the network to discuss the issues that matter most to them in the 2010 presidential election. Most of the network is in English, but many posts and groups are also in the members' native Portuguese.
So if you want to learn more about Manny Villar or just can't get your fill of presidential race news in the American media, check out Manny Villar for President.