May Product Roadmap – What's Next?
Ning News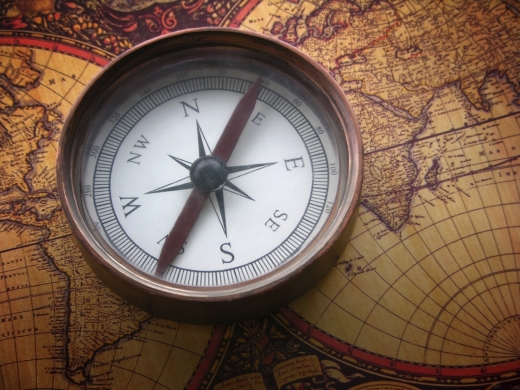 We've got a ton 'o great stuff coming up here in the coming weeks and we want to share with you what we're planning to roll out between now and July.
Key Priorities
Our key priorities through May, June, July and, well, forever, remain the things that give you the best, fastest, and most flexible social network and the freedom to make it the exact right perfect thing for you.
A few of the hardest and most time consuming of these things are also the least sexy, but they are ultimately the things that matter the most. Here's our list of VIPs (Very Important Priorities):
1. Uptime and Availability. We're working behind-the-scenes to drive the uptime of your networks to well over 99% by June. Many of the projects we've been knocking out in the past few months have been to address the unacceptable levels of unplanned downtimes we've had over the past few months. Ironically, to stave off unplanned downtimes, we've needed to take Ning down this month for a few planned maintenance windows – like Saturday night's as well as this upcoming Wednesday's Saturday's – but these will continue to get less and less frequent as we move forward.
2. Performance. We're continually working to speed up the performance of your social networks on Ning. No one, especially us, likes to wait for a page to load. We're putting in place another set of significant performance improvement that we'll have out here at the beginning of June or earlier.
3. Ensure Your Network is as Viral as Possible. We want your network to have all the hooks necessary to make you look like a star to the people invited to your network. Giving people a reason to join and then making it extremely easy to do so is vital. Plus, people make your network dramatically more fun, so this is always a priority for us.
4. Maintain the Absolute Best, Most Flexible Social Networking Software Available at Any Price. We're passionate about giving people the freedom to create. We're also extremely competitive, Type-A people who want to offer the best social networking software available in the market at any price. Yeah, we even want to beat the really expensive guys. Sometimes we come up short – and you are fantastic for letting us know when we do – but we work hard to keep delivering better and better features, more and more choices, and the freedom to customize your network in (almost) any way you'd like. We have no intention of stopping in our quest to offer you each and every thing you want out of your social network on Ning.
The Roadmap
The Product Roadmap through July has us completing the following:
This Week's Ning.com Redesign. We've redesigned the Ning.com pages and simplified even further the network creation process. We'll be rolling this out on Wednesday night with a planned maintenance window of about two hours. We'll have the specifics up on Tuesday.
"Drag and Drop" Member Profile Page Layout. In the release following our redesign, we'll be offering members of a network more flexibility in controlling the layout of their profile page. Network Creators will have the option to turn off this additional flexibility if they want a more uniform profile page, but otherwise, a member will be able to drag and drop the placement of features on their profile page.
A New Discussion Forum. We'll be offering a new default view for the discussion forum to, well, function much more like a traditional discussion forum with a better overview of categories, posts, and replies. We'll also offer the option for a single threaded – or flat – discussion. This update is long overdue and we appreciate everyone who has lived with the current version for as long as it has been available, which has been quite some time.
Search Engine Optimization. This project will result in simplified URLs as well as control over metatags, among other SEO options and improvements.
Access to New Features via OpenSocial. We're in the process right now of rolling out full OpenSocial support. This integration of Open Social will enable Network Creators and their members to take advantage of the many features created and offered by outside developers for Ning (and the zillions of other companies via the OpenSocial standards sponsored by Google.)
In-Network Messages & Friends (Phasing Out the Ningbar). We'll be fully integrating the message center and friend requests into the main body of your network. We'll also be offering a more contained view of friends specific to your network. This should eliminate any confusion you or your members have between a view of friends on your network and friends you have across the Ning Platform.
AIM Invitations. We'll be offering the option to invite new people to your network via AIM Instant Messager.
Answers. Lastly, we'll be integrating the option to roll out a new Questions & Answers feature onto your network.
This isn't the comprehensive list but should serve to keep us busy for a little while. Thanks for the fantastic feedback you've given us on Network Creators and the New Feature Wishlist. We'll continue to knock out these and other features out over the coming weeks and months.
Thanks!