On-air talent is now online
Ning Network Spotlight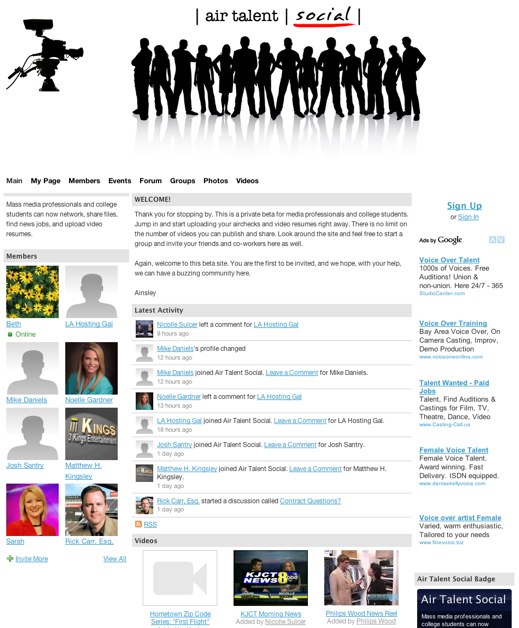 Air Talent Social is a new network for media professionals and students who are "brave enough to take on the television news business" as one member puts it!
Members use the videos section to post samples of their work. Nicolle Sulcer, a recent graduate of the University of Colorado at Colorado Springs, is an anchor of the morning news program at KJCT and shared this promo of her work.
After several years behind the camera, Philips Wood is hoping to succeed in a career on the other side. His news reel demonstrates he's well on his way of accomplishing this dream.
In the forums, members discuss issues of interest to broadcasters, like how to find an agent and advice on contracts. Members also use the comment wall on individual profiles to encourage one another and answer specific questions.
In just a few weeks, Air Talent Social is off to great start, bringing on-air talent together to network online!