Perfecting your Palate in Providence
Ning Network Spotlight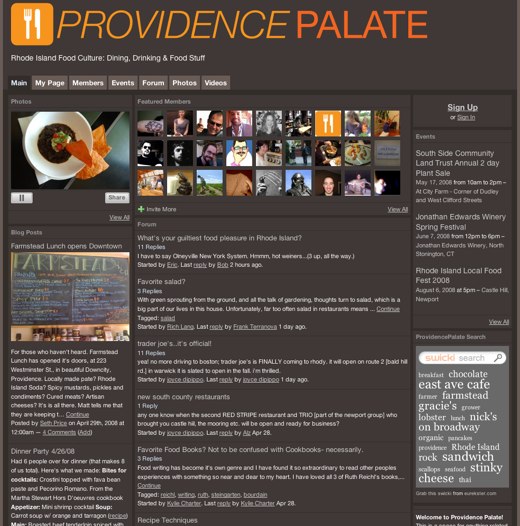 From Bristol to Warwick, Rhode Island has a historic and tasty dining scene. It may be the smallest state in the Union, but there are a lot of restaurants and Clam Shacks to keep track of. Fortunately, residents of the Bay State can now stay afloat in the seafood-filled dining waters with the help of Providence Palate, a network devoted to Rhode Island's food culture.
The network has quickly taken advantage of the new notes feature to start a listing of foodie-related events in the state. Be sure to RSVP for the Rhode Island Local Food Fest 2008, which is being held in beautiful Newport.
The Providence Palate forum is one of the most activate parts of the network. A "Restaurants" category has been created for members to share their favorite Bay State spots, and the "Wine" category is quite popular as well. Be sure to add your vote to the "Best Rhode Island Beer" thread; my personal vote is for Narragansett.
Of course, it's hard to talk about food without giving readers a good visual of what you're talking about. Members have added almost 400 photos to the network, ranging from sushi to more traditional Bay State cuisine — oysters.
So check out Providence Palate, then grab your appetite and head to dinner!