Pickup soccer in the Fog City
Ning Network Spotlight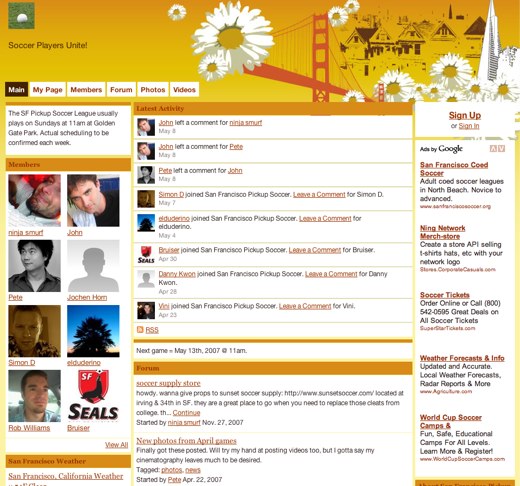 If you've ever felt the urge to get out and play soccer we've found a great network for you. The San Francisco Pickup Soccer network is dedicated to the weekend warrior in all of us who are looking for a competitive pick up game of soccer on the weekends in 'Frisco. Every Saturday 28 of SF's best footballers get together at Golden Gate Park for some intense pick up soccer games!
Members use the forum and blog to post scores and pictures from previous games. Network Creator Pete has also done a great job of using RSS feeds to post weather forecasts for upcoming weeks making sure members are ready to play rain or shine.
With all the exciting action coming up what are you waiting for? Pick up your cleats and join the San Francisco Pickup Soccer Network today!