Platform Release: Saturday 9-11 p.m. Pacific
Updates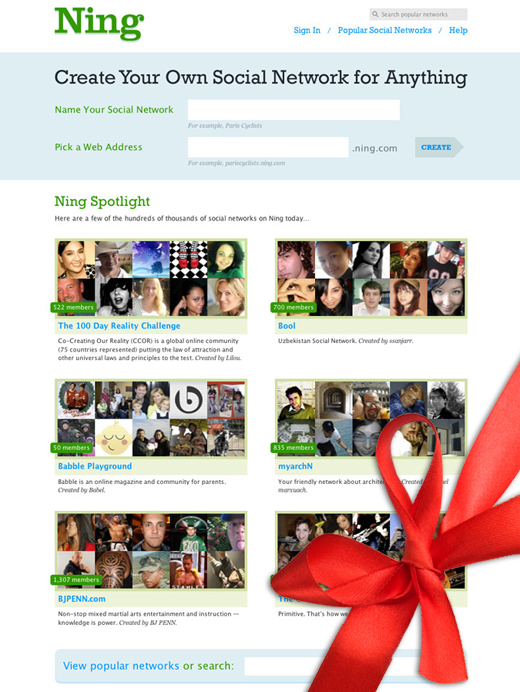 There will be a platform release this Saturday night May 17, 2008, from 9-11 p.m. Pacific. During this window, Ning.com and all networks will be offline.
In addition to some behind-the-scenes work to improve scalability and performance across the Ning Platform, we are unveiling a brand dew design for Ning.com! We are also setting the stage for a more streamlined Create Your Own Social Network path to be launched on Monday. Learn more about the release here and see more screenshots in our Preview section on Network Creators.
As always, to stay up-to-date during this release, be sure to check out the Ning Status Blog.