Protecting yourself with Krav Maga
Ning Network Spotlight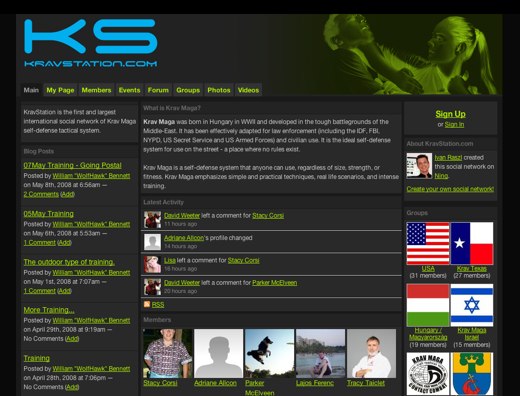 KravStation is the first and largest international social network of Krav Maga self-defense tactical system. And with groups representing locations from Hungary to Texas to Israel, this statement is hard to argue with.
Developed in Hungary during WW II, Krav Maga is a self-defense system that anyone can use, regardless of size, strength, or fitness. It emphasizes simple and practical techniques, real life scenarios, and intense training. Krav Maga is the ideal self-defense system for use on the streets.
Want to make sure you're in tip-top Krav Maga form? Check out the National Training IKMF in Belgium this June. Or the Law Enforcement Seminar in Texas. Can't leave the house before you're self-defense trained? Watch the amazing videos and learn the best moves for every situation!
So before you cut through that dark alley, make sure you've checked out KravStation. You'll definitely find some useful self-defense tips!