Pushing Culture in Singapore
Ning Network Spotlight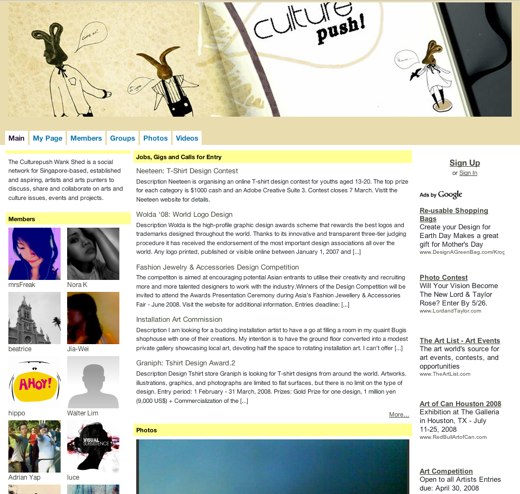 The Culturepush Wank Shed is a social network for Singapore-based artists and art aficionados to discuss, share and collaborate on arts and culture issues, events and projects. With more than 100 lcoal artists from Singapore, Culturepush gives aspiring members great ways to gain more exposure with postings for jobs, gigs, and calls for entry in international competitions.
If you peruse through Culturepush you'll find a bustling blog section filled with posts about the latest underground mixtapes, spoken word poetry, and more. If you want to see the work of local artists based out of Singapore check out the photos section:
Join the Culturepush Wank Shed today!