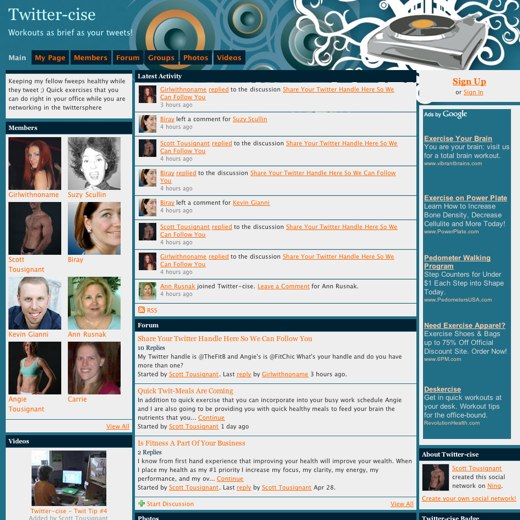 Twitter.com allows people to "microblog" about what they're doing in a matter of seconds. Twitter-cise allows your to get in the shape in the same amount of time it takes you to tweet. With a variety of exercises you can do right in your office, the Twittercise network is a great place to find out how to get in shape fast!
Members of the Twitter-cise network know how important it is to have a healthy and productive work environment. Thats why they've created a network where learning about health and fitness is fun and simple. Forums allow members to share workout tips, meal recipes and more. The photos section allows members to upload pictures of their workout progress and achievement of fitness goals. Meanwhile, the videos show you how to do the exercises anywhere; whether its your office or living room!
If you're still skeptical of how Twitter-cise can help you just check out how it helped Network Creator Scott Tousignat get in shape:
No related posts.