Raise awareness at Ride:Well
Ning Network Spotlight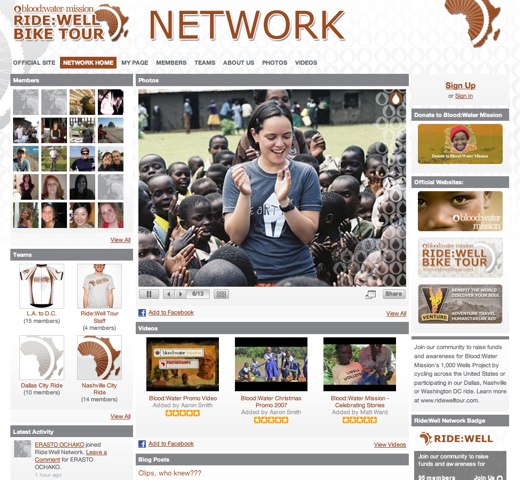 The Ride:Well Tour is a fund-raising bike race starting in Los Angeles and finishing in Washington D.C. Money raised by the race goes to the Blood:Water Mission's 1000 Wells Project, aimed at building wells and clean water projects in African communities while spreading awareness about how HIV/AIDS affects African communities.
The Ride:Well Tour Network is for anyone who wants to participate in or raise awareness of the bike race and the 1000 Wells Project.
From Portland to Chicago to Kenya, more than 100 members have joined already. There are groups for all three city-wide bike rides — Dallas, Nashville and Washington DC — as well as a group for the truly dedicated: Those in for the long haul, riding from L.A. to D.C.
If you're a cyclist and want to join in on the fun, check the the Ride:Well Tour Network today!