Riders unite at ShowMyPony
Ning Network Spotlight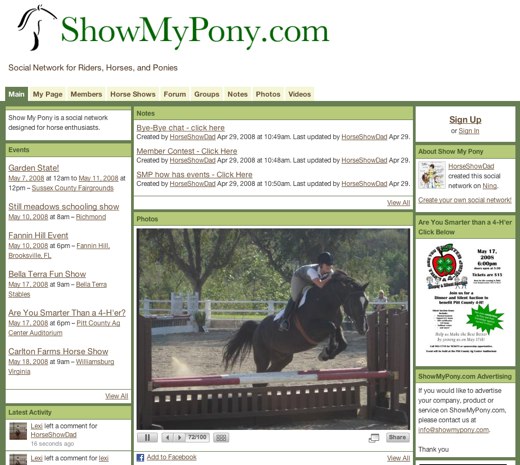 ShowMyPony is a social network for riders and their horses!
Groups and forums have been created to discuss everything relating to horses! Is your horse your best friend or have you ever done something stupid on a horse? Or maybe you trained your horse. You can even discuss riding tips or pre-show jitters.
Members have taken full advantage of the new "events" feature and have listed tons of upcoming events! Take a look at the shows coming up in Williamsburg and Middleburg, Virginia.
Members post photos and videos of their horses and shows. Watch as they compete in shows or simply enjoy the company of their friends.
Anyone horse enthusiast and rider would be missing a great network if they let ShowMyPony ride off into the sunset without them!