Roaming with Nevada's Wild Horses
Ning Network Spotlight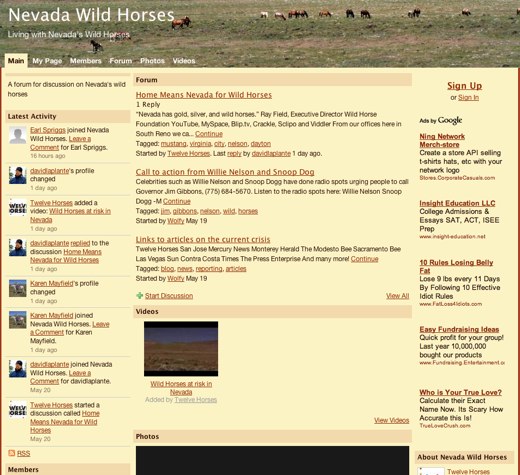 Nevada Wild Horses is a newly created social network on Ning and is definitely one to check out. As discussed on the forum, Nevada is home to "more than half of the wild horses in the United States". However, these beautiful and majestic wild horses are currently facing a crisis "when the Nevada Department of Agriculture announced plans to monitor the largest contiguous herd in the United States with the notion that more than half needed to be removed from the land".
The Network Creator hopes in creating this social network, it will bring awareness of the current threat to the Nevada wild horse population. Well-known celebrities Willie Nelson and Snoop Dog have both urged people to contact the governor of Nevada to help protect these wild horses.
To get the latest updates and show your support, join Nevada Wild Horses.