Rock the mic!
Ning Network Spotlight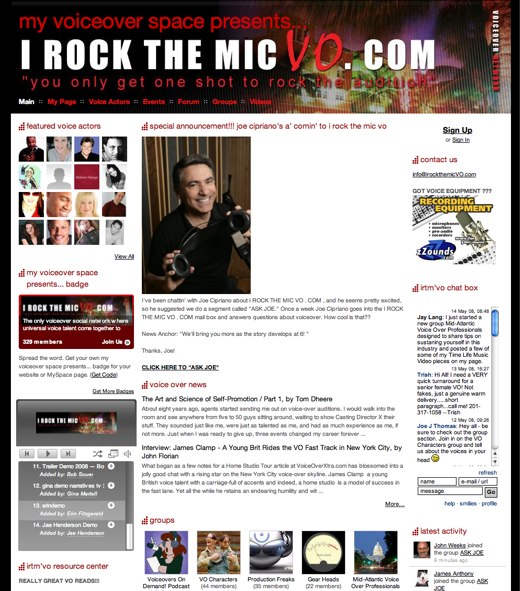 As I Rock the Mic VO says, "you only get one shot to rock the audition."
It is only right, then, that a network exists to share experience, offer advice and tell stories about the voice over business. The voice actors who belong are an active bunch, blogging about life as a voice-over actor.
But the forum is where they discuss the nitty-gritty. Industry news is covered, various studios examined, and vocal exercises explained. Best of all, if you are new to voice over and want to learn more, there is a category dedicated to how to get started!
To help ensure your next audition rocks, join I Rock the Mic VO!