See what's cooking on Foodtube.net
Ning Network Spotlight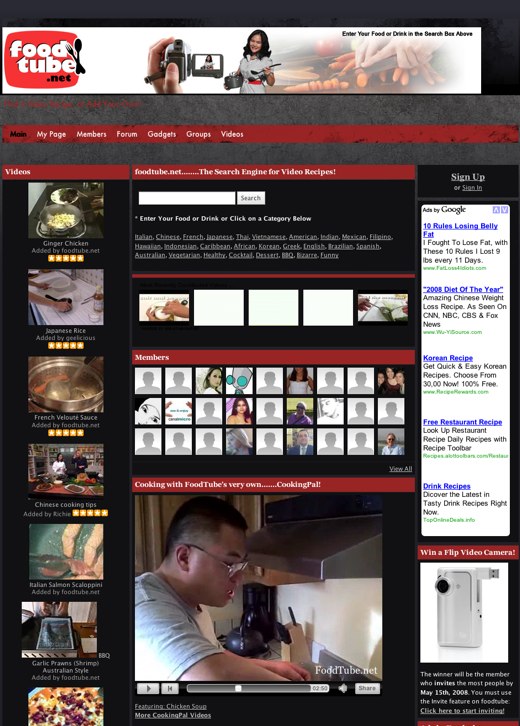 Ever been sitting at the dinner table wondering what to eat? Worry no more hungry ones, we've found a network that'll satisfy your appetite without hurting your wallet. Foodtube.net is dedicated to posting delicious, easy, and inexpensive recipes for all types of food. Whether its Japanese, Italian, Mexican or even Portogese cuisine, Network Creator Farid posts video tutorials on how to make a delicious meal in minutes.
With more than 800 members it's easy to see how recipes can get very creative. My favorite recipe? Elaina Love's raw lemon chiffon wedding cake with raspberry filling. If that doesn't satisfy your sweet tooth check out the forums to see what else members are cooking up!
If you're looking for a simple, easy recipe to try today, check out the video tutorial for a personal lunch favorite, Bruschetta alla Caprese:
Join Foodtube.net today and see what's cooking!