Shaping the NextNewsroom
Ning Network Spotlight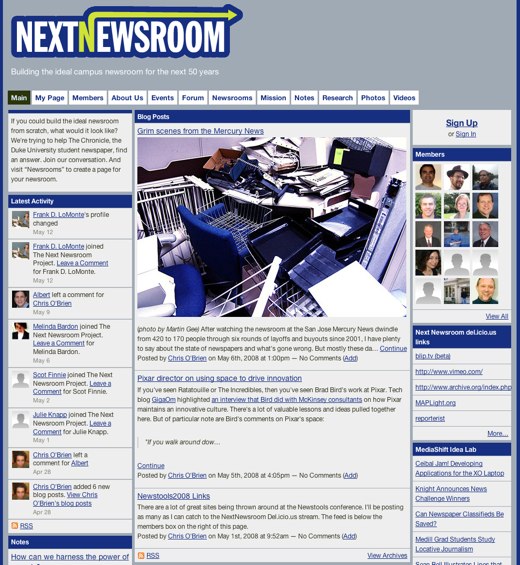 Newspaper newsrooms look a bit different these days. With the rise of the Internet and fall of print classified ads, newspapers are working to maintain their relevancy to readers and advertisers. Most, however, have yet to figure out exactly how to do that. To aid in the search for the newsroom of the future, meet NextNewsroom.
The network was created to help The Chronicle, Duke University's student newspaper, rethink its newsroom. However, the ideas being debated affect newsrooms across the country. Network Creator Chris O'Brien, a business reporter at the San Jose Mercury News, has worked hard to get members talking and debating. He has posted a number of blog posts, the most recent of which potrays the "grim scenes from the Mercury News," which has had to trim its newsroom staff from a peak of 420 to 170.
NextNewsroom isn't just an online project though; the group has also spoken at conferences and lectures. However, O'Brien has taken advantage of the network to fill in those people who were unable to attend in person. In the videos section, members can watch the "Newsroom of the Future" panels, where panelists and audience members suggest ideas to shape the future of newspapers — or whether newspapers need a newsroom at all.
So join the debate and help determine the future of news!