Share the wonder of Alabama A&M University
Ning Network Spotlight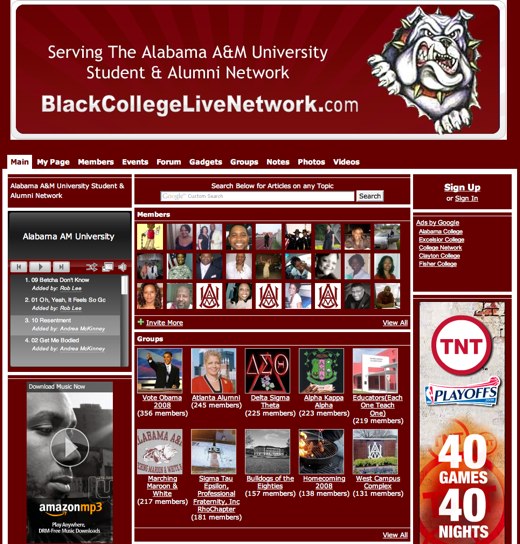 The Alabama A&M University alumni unite at the Alabama A&M University Alumni Network. Get in touch with those who share the love for your alma mater!
Members show their passion as they take part in passionate forum discussions about topics such as the alumni population or the new football stadium. Get in touch with friends from the past through amazingly popular groups! Reunite with graduates of your age with the groups for AAMU grads in the '90s or in the '80s. Want to relive traditions or your fondest memories? Get in touch with the Greek brothers and sister of Delta Sigma Theta and Alpha Kappa Alpha.
Your fellow alumni are waiting for you at events! Roll along to Bowl with a Purpose, the Bulldog Golf Tournament or the Delta Choir Eleven annual concert.
Any AAMU would should not let the opportunity to join Alabama A&M University Alumni Network slip through their fingers!