Share your craft with the world
Ning Network Spotlight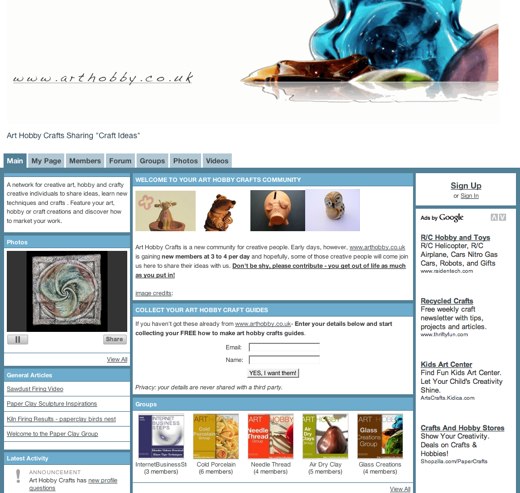 Creative and crafty members, find you home at Art Hobby Crafts! This is a social network for you to feature your art, find craft tips and learn how to market your work.
This UK-based social network brings members together from all around the world to discuss their crafts. Network Creator, Diane Stafford, started her network to spread the word about paper clay through her website. Today the network covers all sorts of crafts such as glass-work, woodwork, flower arrangements, painting and porcelain sculpting.

Once a member, you can browse the many great features that members take advantage of. Showcase your amazing crafts through photos or take a look at the videos and learn how to make a bag out of an old pair of shorts! On forums, members help each other out by discussing artistic ideas.