Showing off your pet with Petbrags
Ning Network Spotlight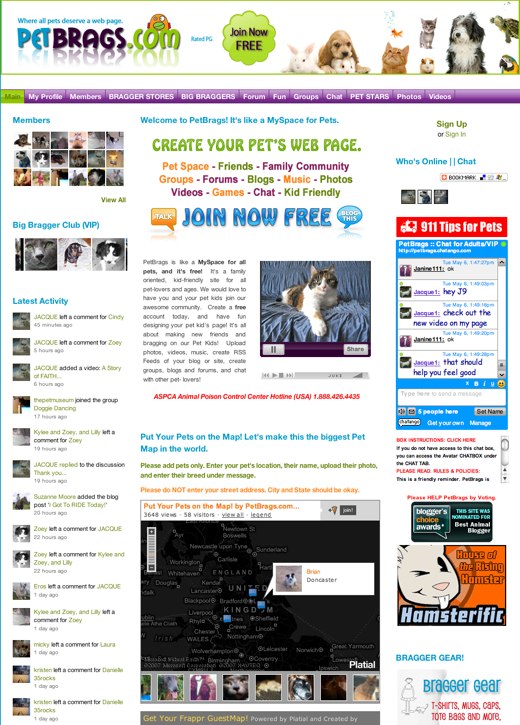 Let's face it. Social networking isn't just for humans anymore. Pets are taking over the web at Petbrags.com the ultimate online hangout for your pet! Winner of the 2008 Bloggers Choice Award Petbrags allows pet lovers to create their own pet's webpage to keep up with their active social life.
Members post photos, videos, and even sport Bragger Gear to show off how much they love their pet. Petbrags even features exclusive chat groups called Big Braggers for kids and adults. Even though Petbrags is a large network with more than 800 members, it retains a close-knit feeling with very active and specific forum discussions. If you've ever wondered what steps to take if your pet is missing, where to buy quality pet food, or even mourn the loss of a pet you can find the answers here.
Looking to score free gear for your pet? Submit a cute pet story to show off how adorable your pet is and win some sweet prizes. Of course you really can't appreciate this network without seeing what these pets really look like. Check out the photos section to see people playing, relaxing, even working with their pets!
So join Petbrags.com today! Trust me, your pet will thank you later.