Siempre viva a Latin Roller
Ning Network Spotlight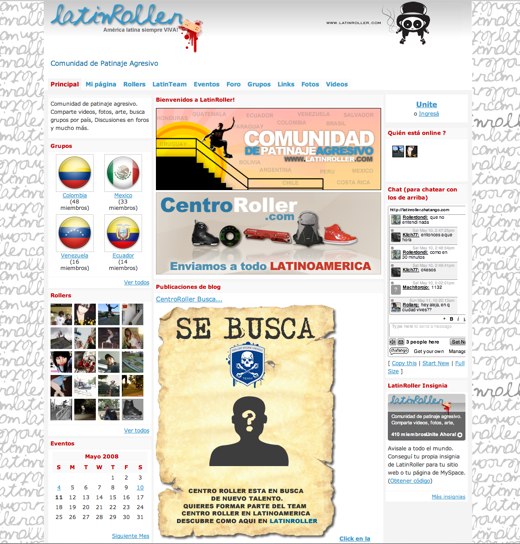 Latin Roller is a network for aggressive inline skaters in Latin America. And they are looking for members to join their team.
The network provides distinctive groups for each country in Latin America — Columbia and Mexico are theare the most populous. However, Ecuador has the most active membership.
Not for the faint of heart, Latin Roller attracts members willing to take risks on their skates. They share their success and crash aftermath in the video and photo sections. This content is further discussed in the forum, particularly the Multimedia category.
If you want to take your skating to the next level, check out the grinds at Latin Roller!