Sports Marketing goes 2.0
Ning Network Spotlight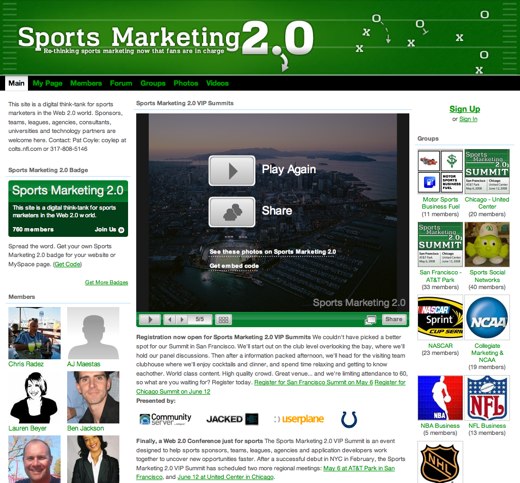 Sports Marketing 2.0 is a social network for teams, sponsors, leagues, agencies, consultants, universities and technology partners to come together and discuss the world of sports marketing.
Members take advantage of the discussions on forums. Topics range from discussions on how the 2008 Olympics will be different from previous ones to how to know if sport sponsorship is right for you. Join the forum on the effects of LinkedIn on sports marketing or the discuss the emotions of web fans.
Groups are incredibly popular. Some of the most active groups include Sports Marketing 2.0 VIP Summit in San Francisco on May 6, Network Creators of sports networks, NASCAR and NCAA groups.
The world of sports doesn't come without some live action! The video feature is filled with funny ads and great sports clips. Sports Marketing 2.0 is a great resource for anyone involved in sports marketing.