Talk movies with Netflix
Ning Network Spotlight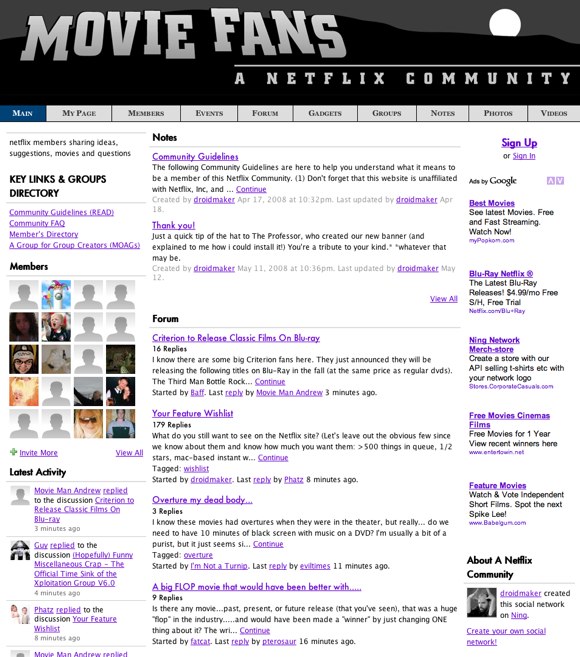 A Netflix Community is a social network where members discuss movies in every which way!
Members are incredibly active in forum discussions and groups. Discuss movies that are coming out on Blue-Ray or how historical inaccuracy drives you crazy. What do you think is the best TV drama of all time or what show never had a chance? Join fantastic groups for a movie quote club, British TV comedies or for your favourite movie hunks!
Any movie lover would be letting a great opportunity to connect with others slip by, if they didn't join A Netflix Community slip by.