The life of Fashion
Ning Network Spotlight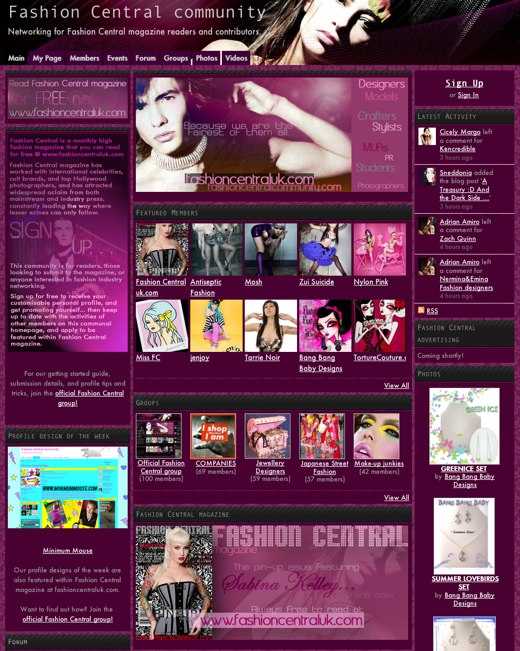 Fashion Central Community is a social network for the monthly readers of Fashion Central Magazine!
Get to members through the forum and introduce yourself to other members. You can discuss Victoria Beckham's new book "That Extra Half an Inch" or discuss fashion icons. Join some incredibly creative and exciting groups for things such as Japanese street fashion or jewelery designers. You can even simply browse the photos that members have posted.
Fashion Central Community is an incredibly vibrant network is not to be missed!