The Smart Revolution
Ning Network Spotlight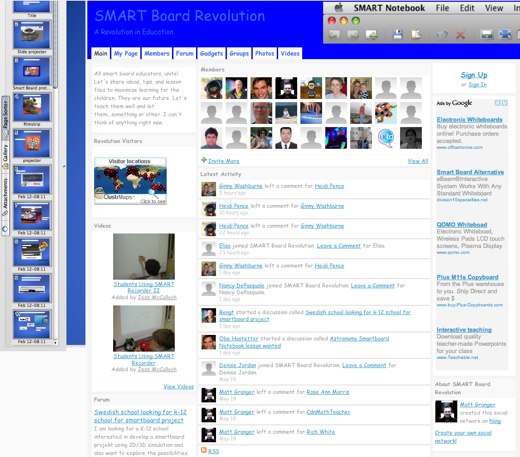 SMART Board Revolution is a social network for SMART Board educators, so if that's you, don't let this opportunity pass you by!
Network Creator Matt Granger is a long-time teaching veteran and has been using the SMART board — an interactive whiteboard that can be projected on screen — for a few years now. He keeps members engaged through his blog and it shows, as members are very active and passionate about education their students.
Join in forums and exchange lessons, resources and information on downloads. See educators and their students in action through their photos and videos. Take a look at kids playing around with Google Earth or just look around for phun.
Whether you are a science, math, language teacher or are simply looking to get some help on a research project, SMART Board Revolution is a great resource for you and your students!