Give Mommy Space
Ning Network Spotlight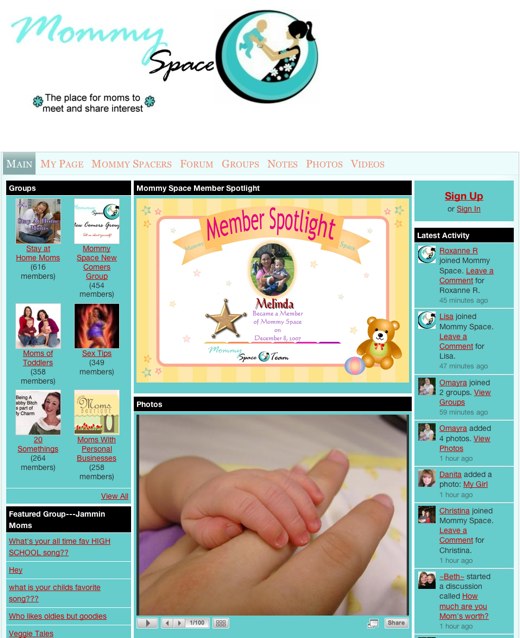 You guessed it, this network is for mothers! Mommy Space is a place for mothers to come together and share their experiences.
Once a member, you can take a look at all the incredibly active forums that discuss anything from personal mother issues to potty training. Join one of the many groups that have been created. You will find groups such as one for single mothers, stay at home moms, 20-somethings, mothers with toddlers, even a group for mothers with children with birth defects.
Mommy Space is a fantastic support group for any mother. Bond together with those who have also experienced the beauty of life.