Touch the world in Six Sentences
Ning Network Spotlight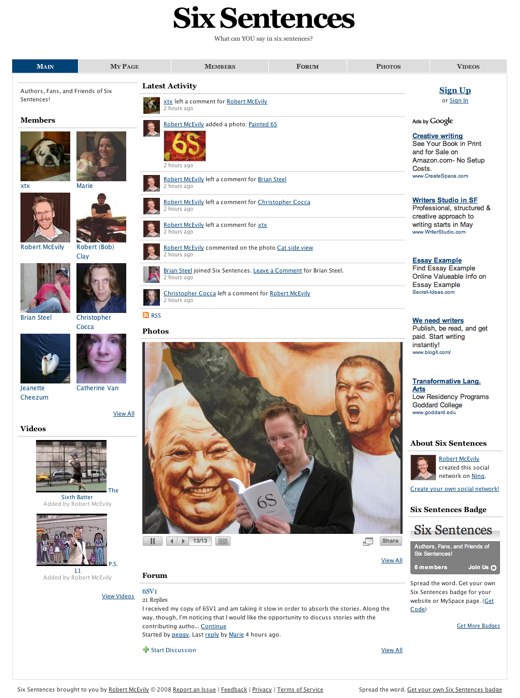 Six Sentences is the social network for writers, fans and friends of the blog with the same name. Members of the network revel in the opportunity to discuss the six-sentence stories that they read and write. So what can YOU say in six sentences?
The forum discussions are the perfect place to talk about the newly released 6SV1. Network Creator and Six Sentences Editor-in-Chief, Robert McEvily, constantly lends his voice to discussion. His efforts keep the flow of discussions, photos and videos constant.
So take look at some fantastic short stories and think about what you could say in Six Sentences!