Updates for the armed forces at iVeteran.us
Ning Network Spotlight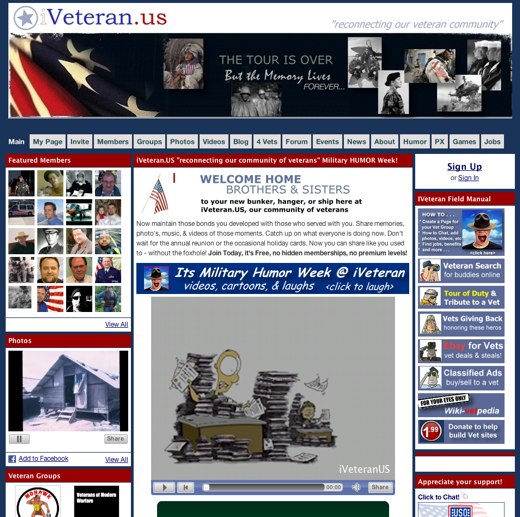 With a vibrant background filled with montages from soldiers throughout the years the Iveteran network is dedicated to celebrating the lives of those who served in the US armed forces. The tour may be over, but the memory of those you served with lives forever! Now you can maintain those bonds developed with those who served with you. Members share memories, photo's, music, and videos of those moments.
The Iveteran network has done a great job of creating resources find Information on veteran benefits, disability, veteran business advantages, state benefits, and more. Finally got something to say? Now from the safety of your home you can write in the Forums & Blogs. Its the therapy every soldier has needed over all these years. If you need a good laugh check out the comedy bunker. According to Network Creator Iceman 'we survived because of the bad jokes & jabs at those around us. So hey, why not laugh a little?'
Don't wait for the annual reunion or the occasional holiday cards. Join the iVeteran network so you can share those memories like you used to – without the foxhole!