Viva Hoff Vegas!
Ning Network Spotlight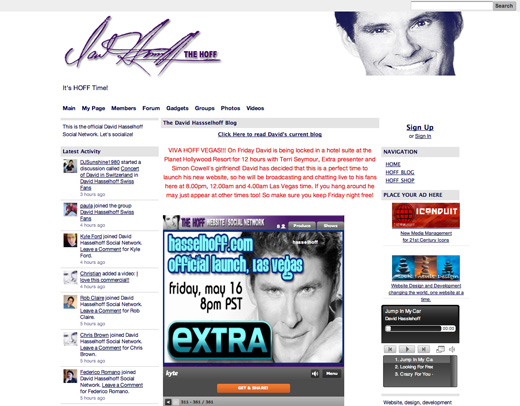 To officially launch his all-new social network, the one-and-only David Hasselhoff will be locking himself in a Las Vegas hotel suite at the Planet Hollywood resort for 12 hours tomorrow (Friday, May 16th). Joined by Extra presenter (and girlfriend of American Idol's Simon Cowell) Terri Seymour, David will be chatting live on the network at 8pm, 12am and 4am Las Vegas time.
While you wait for your digital encounter with The Hoff, be sure to explore his network, which includes an ever-growing collection of Hasselhoff-related photos, videos and music. And yes, "Jump In My Car" is present and accounted for.