Where's the Magick
Ning Network Spotlight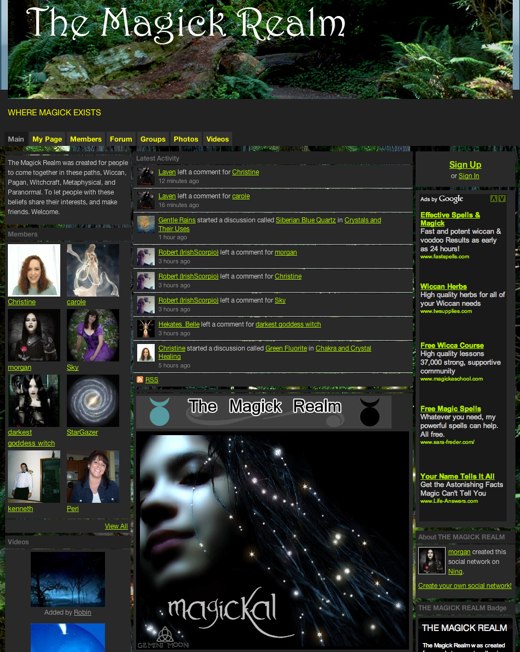 Tha Magick Realm is a social network for anyone who follows the path of Wicca, Paganism, Witchcraft, the Metaphysical and the Paranormal. It's even a great informational network for those you are just curious!
The very active members of this network take full advantage of the many features Ning has to offer. Once a member, you can take a look at the forum discussions on topics such Stonehenge, moonscopes, tarot, white witches and what magic means to you. Join one of the main groups that matches your interest. They have been created for animal totems, the healing light, tarot, crystals and psychic attacks.
So sign up for The Magick Realm and take a look at the wonder that awaits.