100% Landscape Juice
Ning Network Spotlight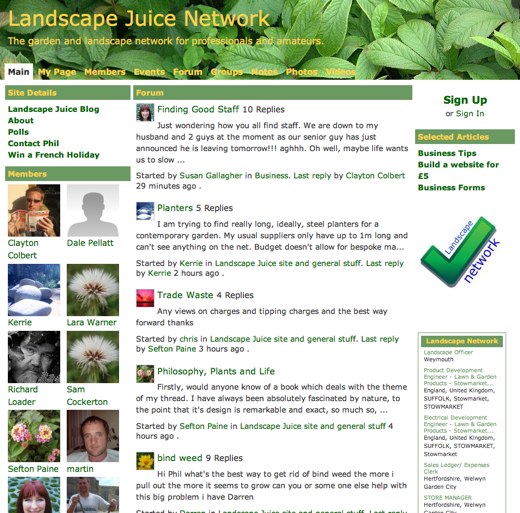 No need to "hedge" your bets — Landscape Juice is a great network for garden and landscape enthusiasts.
After he finished some renovations on his farmhouse, Network Creator Philip Voice decided he needed to do something to keep him engaged with his passion. So he started Landscape Juice, and today almost 100 active members gather here to cultivate their knowledge of gardening and landscaping. Phil makes great use of polls to ensure that everyone has a say in the network's direction.
One of my favorite parts of the network is its photos tab, where you can see everything from landscaping projects to micro-zoomed shots of flowers. A bunch of these are really hi-resolution, and would make for excellent desktop backgrounds. So definitely check out Landscape Juice, no matter what color your thumb is!