A virtual Chamber of Commerce
Ning Network Spotlight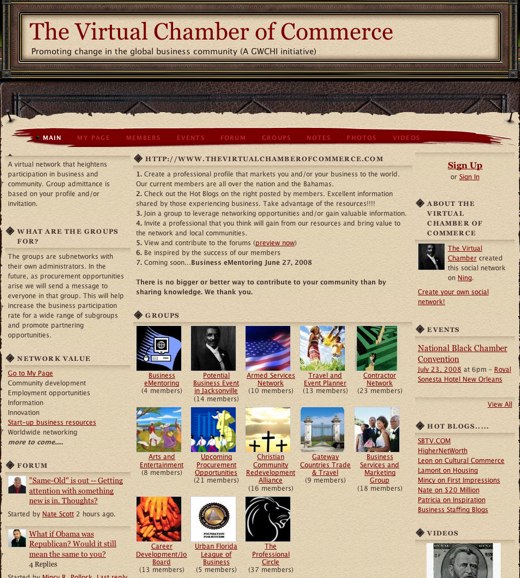 If you're a businessman or woman looking to build your business and connect with fellow entrepreneurs, head over to The Virtual Chamber of Commerce.
Sponsored by the George Washington Carver Humanitarian Institute, the network was created to be a "virtual network that heightens participation in business and community." And the network is well on its way, making its forum an active place to debate ideas related (and unrelated) to business, such as the "Covenant with Black America."
The network's video section is also a resource for erstwhile entreprenuers. Videos like "Jumpstart your Business" and "Starting Small Business-Family" abound.
Visit The Virtual Chamber of Commerce and soak in some capitalism!