A world of home schoolers
Ning Network Spotlight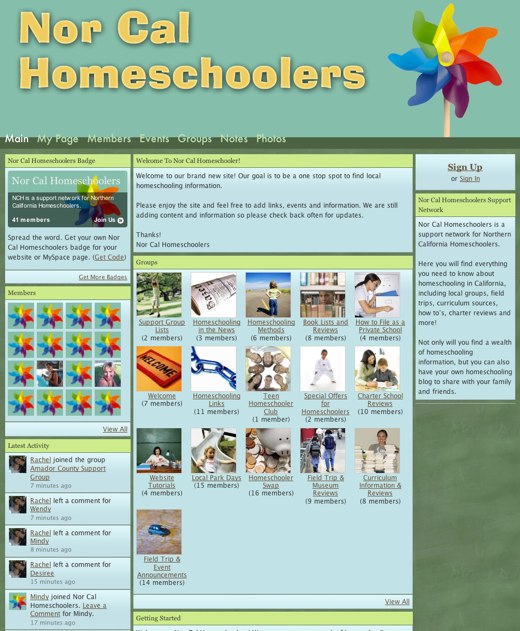 You may think homeschoolers are few and far-between, but Nor Cal Homeschoolers may be evidence of the contrary. This support network is a virtual meeting place for homeschooling families to come together and  share ideas, tips and information.
Just for being a member, you are entered into the Nor Cal Homeschoolers Contest to win a month-long pass to Krampf.com's members only area! Even if you aren't the lucky winner, there's plenty to be gained. Members keep each other in the loop by posting awesome, local homeschooling events such as Monterey Bay Aquarium's homeschooling day and a free beginning workshop on sign language for babies and young children.
Groups are a great way for you to get exactly what you need. Looking to save a dime? Check out the Homeschooler Swap! If you're new to homeschooling, connect with members for Homeschooling Methods, Book Lists and Reviews, and Homeschooling Links.
Make Nor Cal Homeschoolers your one-stop spot for homeschooling information today!