Blogging the metaverse on Second Life Bloggers
Ning Network Spotlight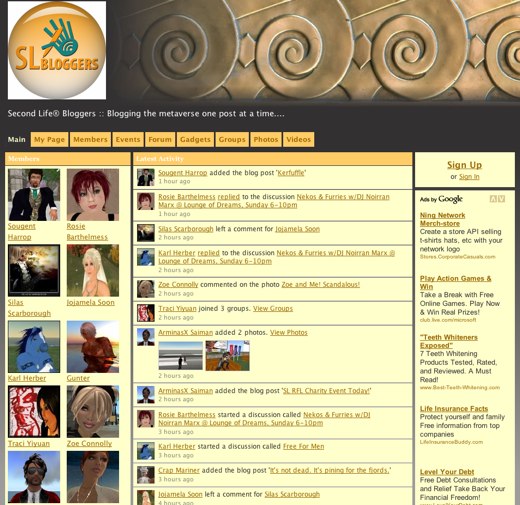 Second Life Bloggers is a place for those who just can't get enough of the virtual world. On top of keeping engaged in their 3-D lives, members aspire to blog "the metaverse one post at a time" on their network.
When browsing through member profiles on Second Life Bloggers, it may be difficult to tell where Second Life ends and real life begins! Most members adopt their Second Life avatars as their profile photo on Second Life Bloggers. Others take on their entire Second Life personas.
Whether you enjoy blogging, Twittering or Flickr-ing about Second Life, Second Life Bloggers is the network for you!