Breaking into the Chicago Pinoy Music Scene
Ning Network Spotlight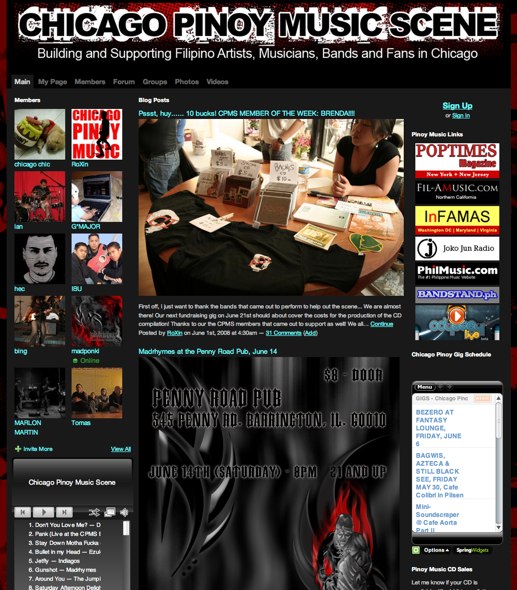 Chicago Filipinos are making sweet, sweet music at Chicago Pinoy Music Scene. Like me, you may wonder, "how many Filipino musicians live in Chicago?" It seems to be plenty, and many of them appear to be incredibly talented! With more than 350 members, 3,400 photos and 300 videos fill the pages.
Musicians and bands can promote themselves or shows to an extremely dedicated fan base. The network isn't just for musicians, but for these adoring fans and band managers as well. If you'd like to get a taste of Filipino music, there are more than enough samples and links to get you started. For a live listen, the Gig Schedule on the main page keeps you up to date on the latest shows.
The frequent activity on Chicago Pinoy Music Scene is extremely impressive. It's clear that members not only love their music, but their network as well. Things are always popping at the Chicago Pinoy Music Scene!
Check out "Magic" by Sinosikat.