Bringing Live Democracy to the people
Ning Network Spotlight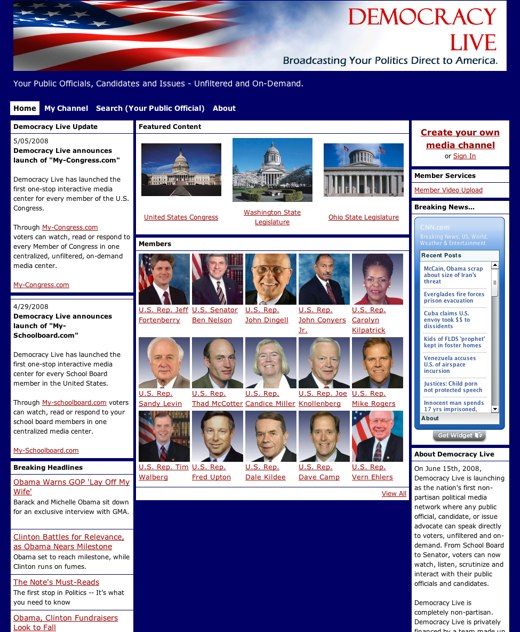 It's official — DemocracyLive is, well, live!
The network is all about bringing democracy to the people. Members can "read or respond to every Member of Congress in one centralized, unfiltered, on-demand media center," as the network description says.
Elected officials at all levels of government have profiles on the network. Ask Senator Carl Levin (D-Mi.) about the future of urban Detroit or debate flood-insurance legislation with Senator Jim Bunning (R-Ky.). But you can also track the progress of Brad Avakian, who is running for secretary of state in Oregon.
Of course, political news junkies can visit the main page of the network to find the latest in breaking tidbits about the president campaign or Congressional logjams.
So head over to Democracy Live and join the process!