Celebrating Dads
Ning Network Spotlight
As today is Father's Day, it's only appropriate to blog about a couple of social networks dedicated to all dads out there, Just for Dads and The DadLabs Crib.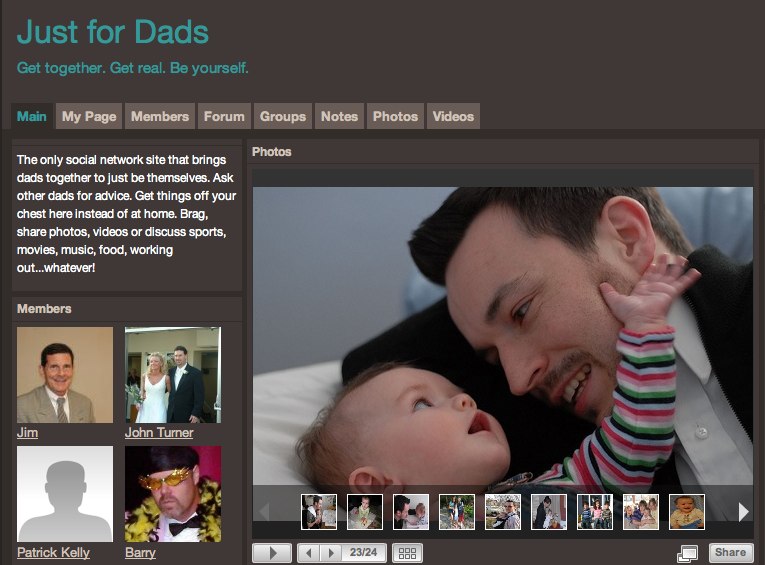 On Just for Dads, dads come together to share advice with one another or just to "get things off [their] chest here instead of at home". In the forum, you can read about some of the funniest Dad stories. In addition to sharing their stories about their children, dads also discuss fun topics such as their favorite movies, music, beers and sports. Dads like Jay has bragging rights to being a proud new dad to his daughter, Sarah, pictured above.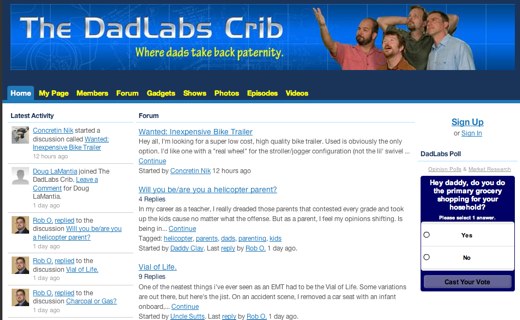 "Where dads take back paternity" is the motto of The DadLabs Crib, another awesome social network with "humorous tips and advice from dads on parenting, fatherhood, children, and coping with wives and mothers". The social network is seamlessly integrated into their main site where lively discussions can be found in the forum and stories of fatherhood are shared through the main site's blog posts via RSS feed. Each week, You can check out four new DadLabs episodes, showcasing tips on parenting over a nice cold beer, latest cool product gears and maintaining your "Daditude".
So if you're a dad or will become one, join the dad revolution and stop by Just for Dads and The DadLabs Crib.