Celebrating everything Afropunk
Ning Network Spotlight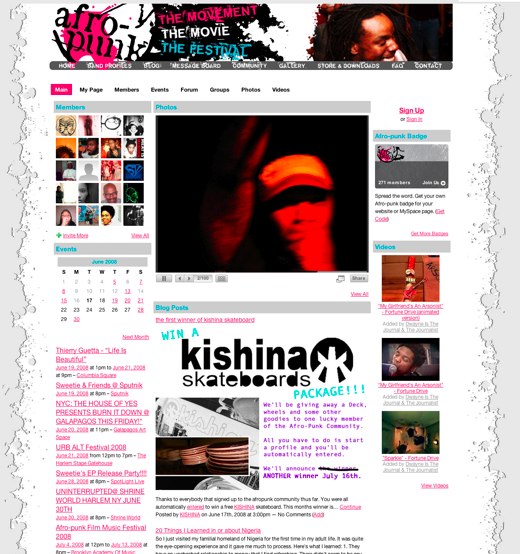 Afro-punk is the network for fans of the Web site and cultural movement of the same name.
This network has an incredibly active event calendar. It covers film festivals, live performances and release parties covering every part of the New York Afro-punk movement.
The Afro-punk forum dives deeper into the different facets of this movement. Whereas many music centered networks might avoid politics, the forum at Afro-punk revels in it, providing individual space to discuss gender issues, topics on race and the political anything goes category, fostering debate on animal rights and welfare. Cultural topics are the hot spots though, with movies and music topping the list. The category to meet other punks is not far behind.
The artistic content added to the network from the members is rather staggering — 1800 images have been added to date! These provide sweet haircut and gear shots as well as live concert images.
Join in the movie, the festival, the movement, at Afro-punk.